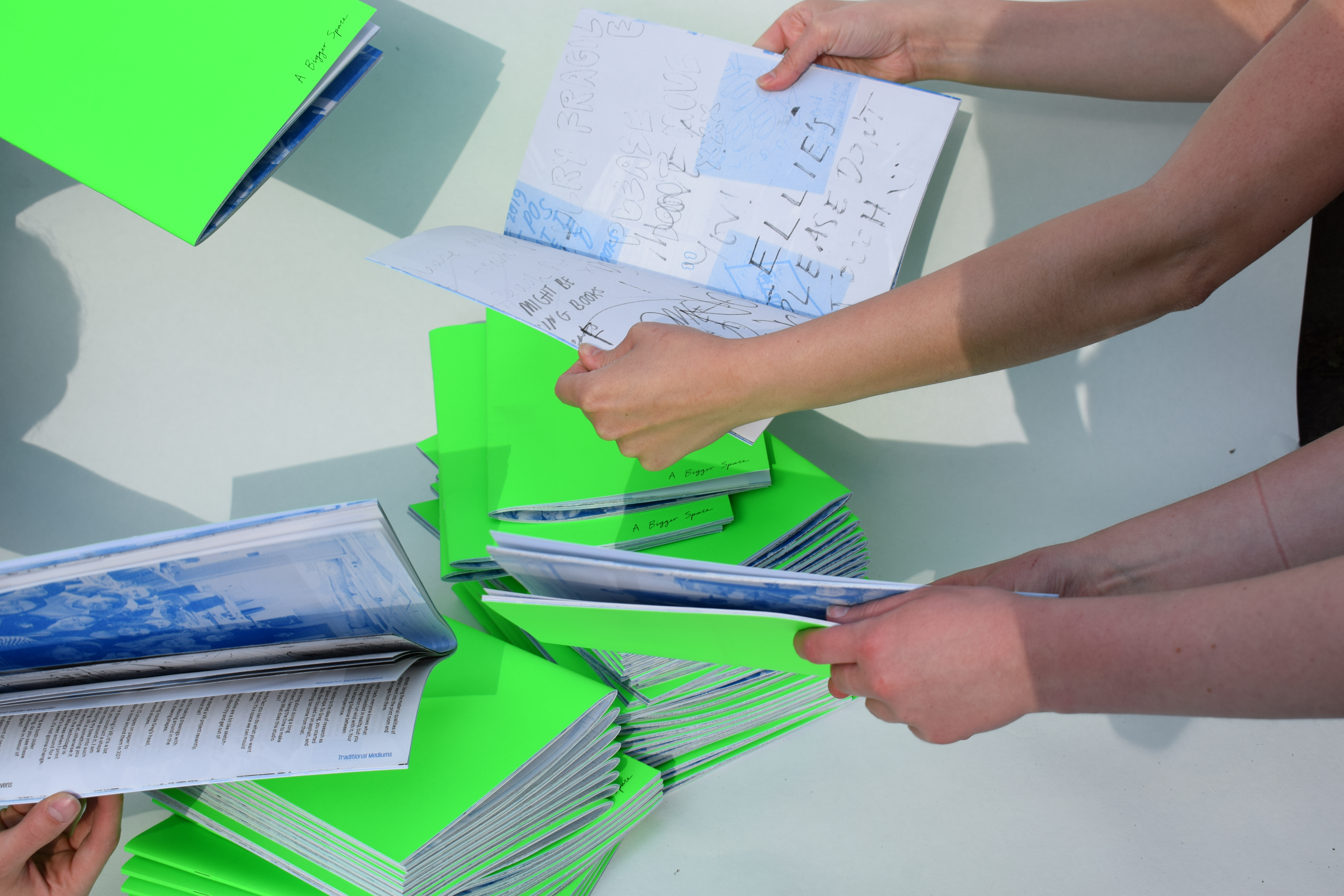 A Bigger Space, 2019.

'A Bigger Space' Is the IABA Kingston School of Art 2019 Degree Show Publication. Exhibiting the work and words of final year Illustration Animation students. Risographed in royal blue and black ink, printed by Dizzy Ink.

Curated, designed and edited by Connie Noble, Molly Cranston, Caitlin Mcloughlin, Safiye Gray and Ellie Dempsey.